We see research in your future. And the future looks bright. We're known for a lot of things at UAB. But when it comes to research? Well, let's just say we take it to another level. We lead the way in creating knowledge and finding solutions to worldwide problems. The best part? We do a lot of it with undergraduates right by our side.
7K+ undergraduate researchers
$602 million received in funding in fiscal year 2018-2019
20th in NIH rankings in funding to universities in 2019
2 years of double-digit percentage growth
Get in the lab as early as freshman year.
Research isn't just for faculty and grad students. More than 7,000 undergraduate students participate in research at UAB. And lots of them get started as early as their first year on campus. So, the moment you become a UAB student, start thinking about what you'd like to dive into. Because chances are, there's a project going on with your name on it.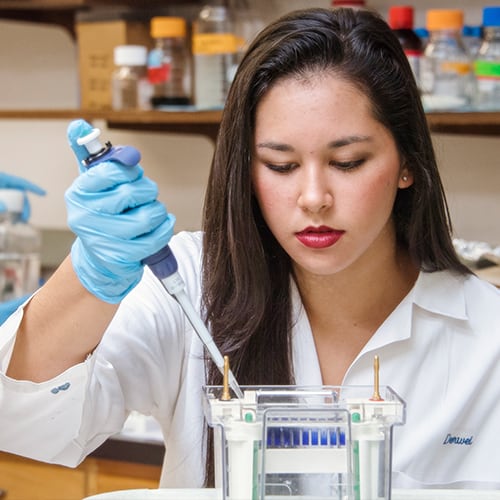 Present your work at UAB EXPO.
That's an event held twice a year when undergraduates who have been in the lab or out in the field get to show off their hard work to faculty, staff, and of course, their peers. Published work like this can give you an edge when it comes to applying to graduate school or looking for a job. And we definitely want you to have an edge.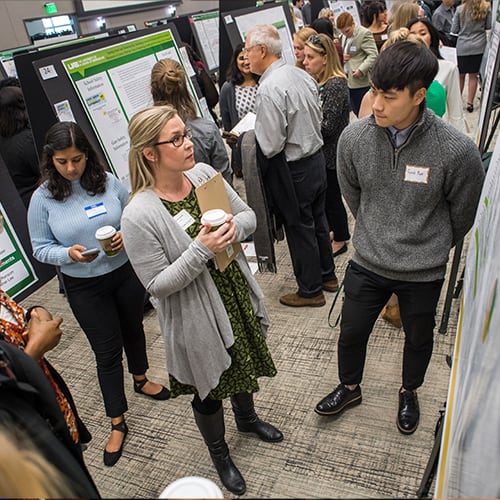 Become a better researcher.
If getting you into the lab earlier gives you more research experience, and more research experience can make you a better researcher, well—sounds pretty simple to us. Connect with the UAB Office of Undergraduate Research. They'll give you the resources to help you find your project, to become a better investigator, and to communicate your work to the masses.