It just takes an idea. What's yours? At UAB, we question. We challenge. We investigate. We discover. And we want you to be part of that. So if it's undergraduate research (hey, you just might get into the lab your freshman year), finding a solution to a big problem, or launching a start-up that could be the next Fortune 500 company—well, let's get started.
Turn your idea into a business.
Big news: We have a brand new Entrepreneurship major at UAB. That means our faculty can teach you how to take an idea and turn it into a viable, money-making venture. But we should say that entrepreneurship has been a thing at UAB for awhile now. In fact, a number of our students have already launched successful start-ups. And a lot of that is thanks to Patrick J. Murphy, Ph.D., the Goodrich Endowed Chair for Innovation and Entrepreneurship. He's a pretty big deal in the entrepreneurship world, and he's teaching UAB students the secrets to starting their own businesses. Intrigued?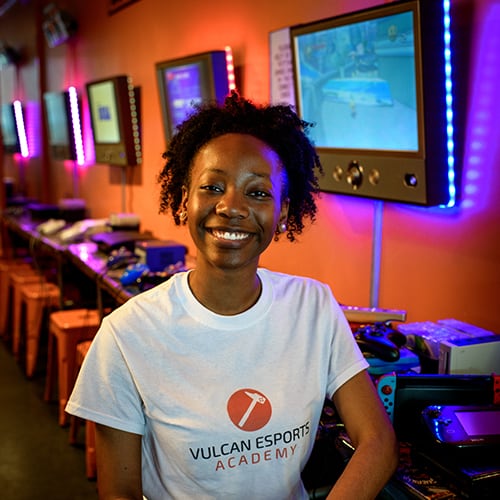 Want to change the world? Why not?
Innovation is essential to moving forward, to changing the world for the better. And at UAB, that's what we're all about. We're home to the Bill L. Harbert Institute for Innovation and Entrepreneurship. That's where you can apply for funding for a project, disclose and protect an invention, jump into a bootcamp to launch your start-up, or even just use some creative space. We're also partners with Birmingham's Innovation Depot, where some of the city's most successful start-ups have grown up. The best part? UAB students get to intern with some of these brand-new companies, meaning they get a front-row seat at watching a business grow.