When it comes to your safety, well, we take that very seriously. We've got an entire police force trained to serve you, and we offer tools and resources to keep you safe and put your mind at ease. Because when you become a Blazer, you become part of the UAB family. And we want to keep our family safe.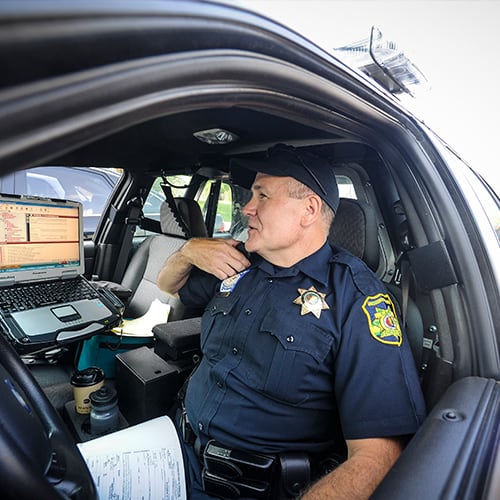 Safety Resources
First off, you know that police force we were talking about? It's got 70 officers sworn to protect you. They even offer some pretty intense self defense, safety, and awareness classes. Let's just say they teach you how to make people regret poor decisions. If you ever need a ride, you'll have access to the Blazer Express Shuttle, Blaze Express Safety Escort, and other services. We've also got 450 Help Phones strategically located around campus (just look for the blue light and the word "HELP"). Whenever there's an emergency, you'll know about it through our B-ALERT system—a direct line of communication to our UAB family. We also encourage students to take charge of their personal safety by downloading the Rave Guardian app. Learn more about UAB's safety resources here. Read More
Campus Security
Living on campus? All of our residence halls are locked 100 percent of the time, and you'll need your UAB ONE Card to enter. We're always on alert with staff standing by in each residential building 24 hours a day. Plus, the UAB Police Department has a specific Housing Precinct with an entire team of officers who routinely patrol residence halls and parking areas. Learn more about residential safety.