Meet Our TrailBlazers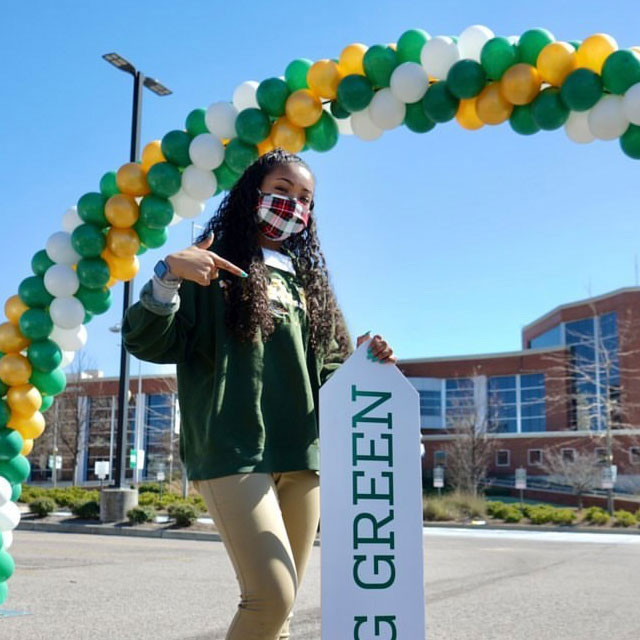 Jaden Mosley
Junior Marietta, GA
Marietta, GA
Biomedical Sciences
Junior
Connect
---
I chose UAB because
Aside from the beautiful campus and the opportunities that come with being surrounded by hospitals, UAB was the first place that instantly felt like home to me. I could actually picture myself walking through the green to class or getting lunch with my friends at the hill. I just knew it was where I was meant to be.
Favorite thing to do in Birmingham?
My friends and I always go out for ice cream at night, sometimes it's DQ but recently it's been a place called Big Spoon which has cinnamon toast ice cream (so delicious), and then we go to a place called the "Overlook". It's at the top of a hill in this huge subdivision and it's one of the best views of the city. The funny part is that it doesn't have an actual address and I don't even know how to get there, so it's like a cool hidden spot. I feel like I'm on top of the world whenever I'm there.
Best class you have taken at UAB?
My first semester I took a dialogue based honors seminar on race/racism. The first half of the semester we did a lot of reading and learning about not only racism in America, but also how to effectively dialogue about such a tough subject. For the rest of the semester, we dug into the nuances and subtleties of racism and I can say that everyone in that class came away with a better understanding of race in America. This class was super important to me because it helped me become more comfortable in my own identity and taught me how to talk to people about issues that matter. Both of my professors for that class were amazing and I recommend everyone to take that seminar.
---
I'm interested in
MAPS (Minority Association of Pre-Health Students)
I'm passionate about
The number one thing I'm passionate about is helping people in any capacity that I can. I went to a middle school where the majority of students came from low income families, so in high school I was heavily focused on the cause of housing for low income families, specifically through Habitat for Humanity. Everyone deserves to have a place to call home and that's something that I hope to continue to work towards at UAB.