Meet Our TrailBlazers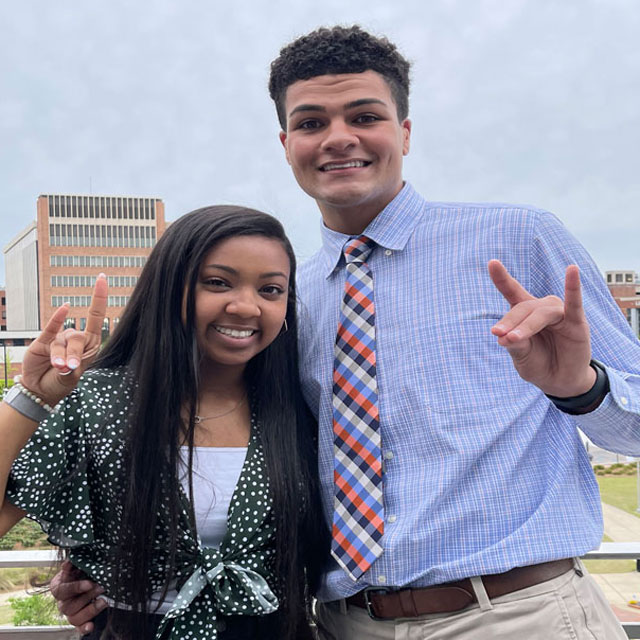 Devin Sherman
Junior Hoover, Alabama
Hoover, Alabama
Public Health
Spanish and Medical Sociology
Junior
Connect
---
Best class you have taken at UAB?
Spanish 102 with the best, Professor Sanchez-Lopez
Describe something new you tried or did at UAB and how it made you feel.
Something new I tried at UAB was applying for this position! I applied just trying to put myself out there and I found a group I already love. I love talking and meeting new people and this has made me feel so wholesome and worthy. TrailBlazers made me feel super involved and proud!
Something I am looking forward to at UAB is...
I am looking forward to the growth I am going to have over the next 3 years! UAB is so diverse and developing and I am really looking forward to see the progress of my friends and all the new organizations. Here, I feel like there are endless opportunities
---
I'm interested in
Pre-Medicine, Birmingham Blazin Bhangra (BBB), Alpha Epsilon Delta (AED), Club Volleyball
I'm passionate about
Different cultures and foreign languages! also love reading and British literature