Meet Our TrailBlazers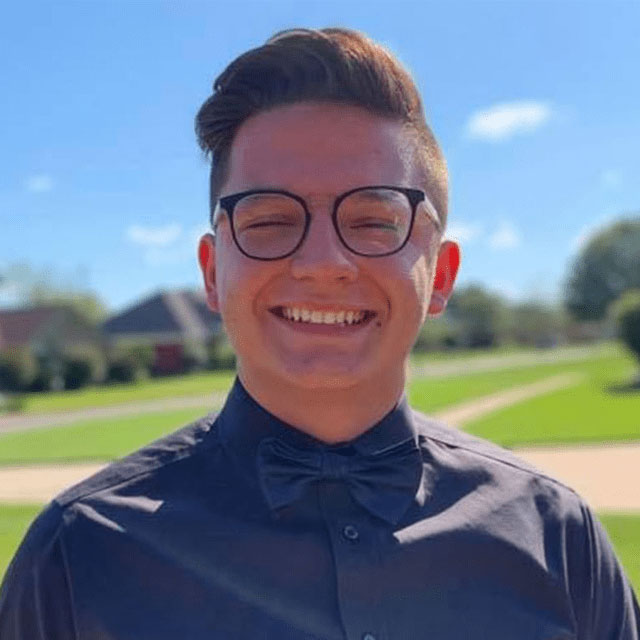 Brandon Tice
Senior Mobile, AL
Mobile, AL
Elementary Education
Psychology
Senior
Connect
---
Favorite thing to do in Birmingham
Exploring downtown Birmingham with my friends. We usually try to find murals where we can take pictures.
Favorite UAB memory
Homecoming week. I got to participate in countless fun activities on campus like the parade, the football game, and much more. At the end of the week, I got to see one of my favorite bands, Weezer, right on the Green. That's my favorite memory because I knew I chose the right place for my second home.
What UAB means to me
UAB means a second home to me. I have no problem calling it my second home because of how comfortable and free I feel on campus. I have amazing friends and classmates that always encourage me to be my best self in and out of the classroom.
---
I'm passionate about
A proper and unique education for neurodiverse students
I'm interested in
UAB Spikeball Club&School of Education Ambassadors