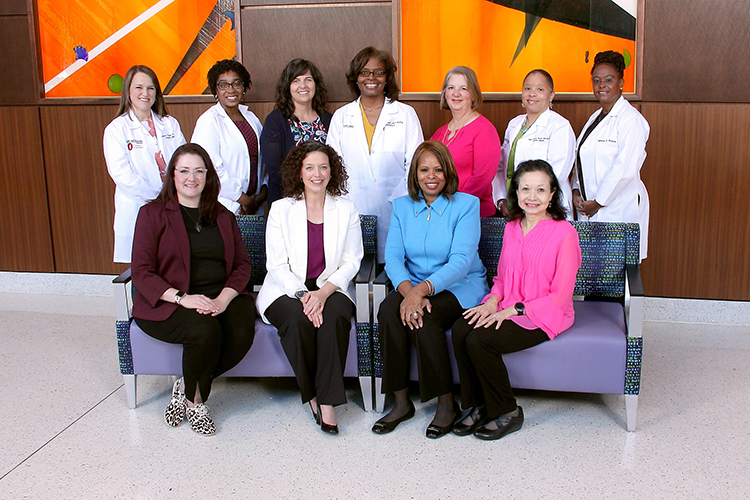 The UAB Division of Adolescent Medicine at Children's of Alabama has excelled in each of its unique roles of teaching and clinical care responsibilities of the medical center. Faculty in Adolescent Medicine supervise care provided by residents, fellows, and students in a variety of clinics ranging from primary care to specialty services through UAB,Children's of Alabama and community based clinical sites. Our federally funded Leadership in Education in Adolescent Health (LEAH) Program is one of seven premier programs in the United States. The LEAH Program which allows for an interdisciplinary, comprehensive approach to adolescent health care.
Vision
We envision a world where all children grow and flourish, ultimately reaching their full potential.
---
Mission
We support youth, and their families as they strive to reach their full potential. We do this by delivering exceptional clinical care, guiding rigorous professional training, and providing comprehensive service.
---
Education
The Division of Adolescent Medicine offers training programs in Adolescent Health.

UAB Adolescent Medicine Fellowship
The UAB Adolescent Medicine Subspecialty Fellowship program is an RRC approved training program for physicians who have completed specialty training in pediatrics, family medicine, or internal medicine. The three year pediatric fellowship includes comprehensive interdisciplinary training based upon ACGME core competencies.

---
UAB Leadership Education in Adolescent Health (LEAH)
UAB LEAH is committed to improving the health status of adolescents, particularly those in the southeastern region of the U.S through its interdisciplinary leadership education of adolescent health professionals in a model center of excellence in training, research and service that is adolescent-centered/family-involved, culturally competent and community-based.

---
UAB Leadership Education in Pediatric Nutrition (LEPN)
Training nutrition professionals, at the graduate and post graduate levels to become leaders in the field of MCH Nutrition including public health, clinical and/or academic settings and be well equipped to work on interprofessional teams/collaboratives.

---
Faculty & Staff
Division Director
Tamera Coyne-Beasley, M.D., MPH
Faculty List
Staff
Auntrice Watters
Administrative Supervisor
205-638-5168
Leah Hayes
Program Manager, Leadership Education in Pediatric Nutrition (LEPN)
205-638-2293
Mercedes Clay
Program Coordinator II
205-638-6508
Leasi Carby
Patient Services Coordinator I / Billing Specialist
Adolescent Health Center
205-638-2358