INTO UAB programs include intensive English and academic, credit-bearing courses.
Pathways
Pathway programs allow eligible students to continue to improve their English language skills while also enrolling in university coursework that applies towards their degree program at UAB. Students receive additional support to ensure academic success and graduate in the same amount of time as domestic students.
Learn More About Pathway Programs →
Academic English
INTO UAB offers part-time and full-time English language study for students who wish to quickly improve their academic, professional, or general English skills. It offers excellent preparation for the student who are planning to enter INTO Pathways or UAB undergraduate or graduate study. The Academic English program is accredited by the Commission on English Language Program Accreditation (CEA).
Learn More About Academic English →
Student Success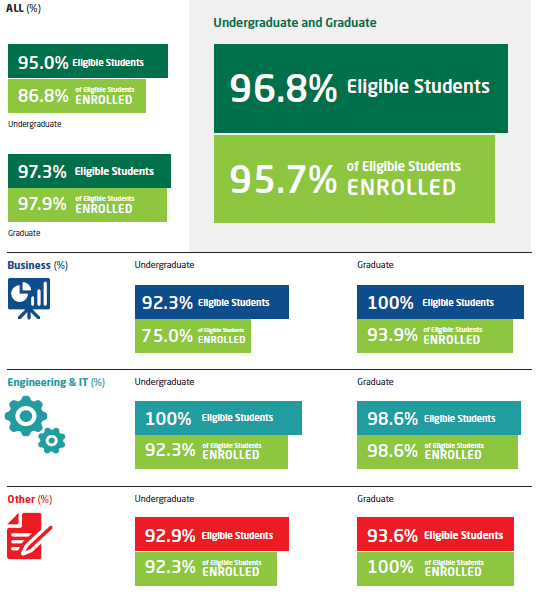 96.8% of all Pathway students were eligible to progress at UAB in 2017-18. Eligible students are those who successfully completed the Pathway program and qualified for admission as degree-seeking students. Enrolled students are those who enrolled as degree-seeking students in their next term of degree study at The University of Alabama at Birmingham.