Meet Our TrailBlazers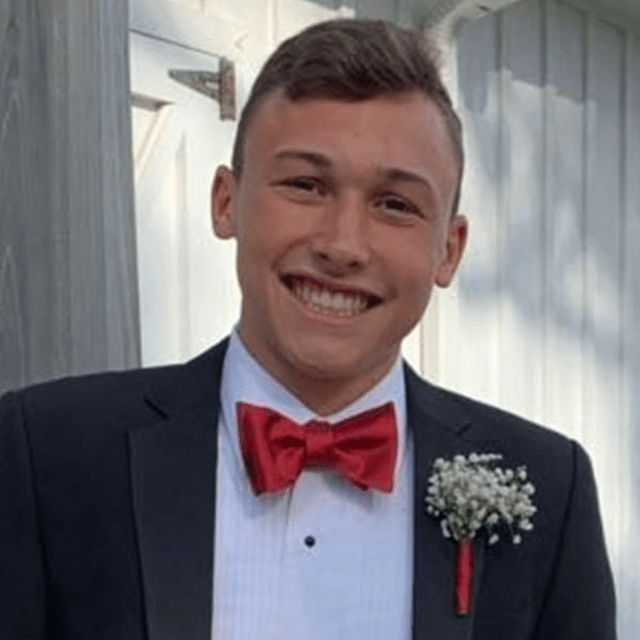 Teddy Dowd
Senior Dothan, AL
Dothan, AL
Biomedical Sciences
Spanish
Senior
Connect
---
Biggest college/adult-related fear I've overcome at UAB
One of my biggest fears coming to UAB was meeting people because I was one of very few kids coming to this university from my high school. I quickly overcame this fear as I got more involved with other students and organizations on campus. The community here at UAB is so friendly and welcoming. On top of that, it is so easy to get involved. There are vast opportunities for students to find something that interests them. Through these opportunities, students can then meet so many other people with the same interests and goals. I now know that I can always turn to my friends here at UAB for encouragement or advice. The people that I have built relationships with on campus have become some the closest people in my entire life. Growing up, I was always told that I would meet my closest friends in college, and this statement holds true for me and my time at UAB.
Something new I discovered at UAB
All through high school, I played soccer for my school and club team. Coming to UAB, I knew I would miss being on a team, but I also knew that I wanted to stay active and get involved with sports here, whether it be club or intramural. After getting to campus, a resident assistant invited me to come play ultimate Frisbee with the club team one day. I instantly fell in love and joined the team. UAB Club Ultimate Frisbee is something I never would have guessed I would have tried or gotten involved in. Being part of the team during my freshman year was an awesome experience. I love being a part of the team and building close relationships with the other guys. Frisbee is also a great stress reliever from all my other academics and extracurriculars. I'm so happy I gave ultimate Frisbee a shot, and I look forward to my future time on the team.
What UAB means to me
UAB to me is opportunity. Whether that opportunity relates to academics, extracurriculars, or your social life, UAB has so much to offer. I'm interested in medicine, and UAB offers so many good chances for a pre-med student like myself to get prepared for the MCAT, medical school, and a career as a doctor. These pre-med opportunities show in many different ways. One opportunity is shadowing or volunteering at the various hospitals surrounding the undergraduate campus. UAB also makes it very easy for its students to get involved in good lab research that genuinely interests them. Finally, UAB has so many leadership organizations for students to get involved in. Other than academic and pre-med opportunities, UAB's community also allows students to build strong, long-lasting relationships with other people. UAB is full of opportunity, and these opportunities show in many different shapes and sizes and are easily available to students if they pursue them.
---
I'm passionate about
servant leadership
I'm interested in
USGA&Club Ultimate Frisbee&intramural sports