Meet Our TrailBlazers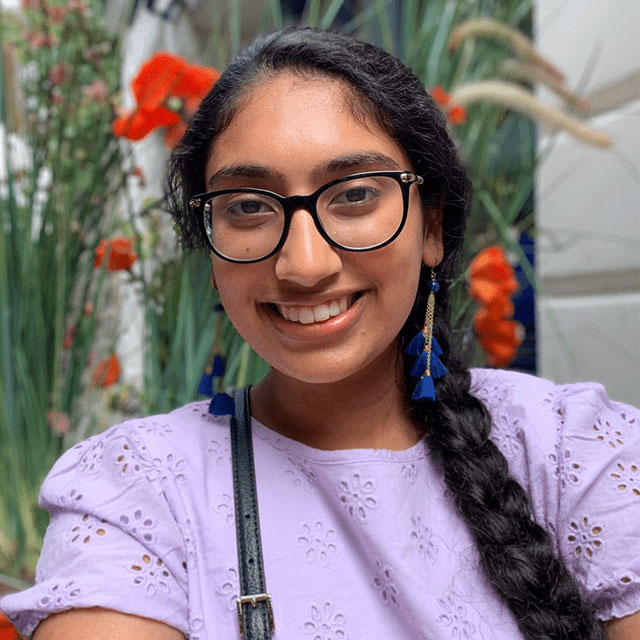 Sukhmani Boparai
Senior Jackson, TN
Jackson, TN
Neuroscience
Chemistry and Spanish
Senior
Connect
---
I chose UAB because
Initially I was interested in UAB because of the academic programs offered. However, as soon as I met the community at UAB, it became my top-choice college. I remember walking up the steps of Volker Hall for an interview. I was very nervous and uncomfortable in professional clothes, but as I ran up the stairs, someone yelled "good luck" to me from the street. At that moment I knew that UAB was the place for me because some random student took the time to say those words and to bring a smile to my face.
Best thing I've eaten in Birmingham
The best thing I have gotten to eat, or actually drink, is boba tea. I had never had boba before attending UAB, but during my first break back home, I seriously was missing boba. I love that UAB is located in Birmingham because it's such a diverse city, which means there is a ton of food. I did not think about the different food that I would get to experience when choosing UAB, but I am so thankful for it now.
Biggest college/adult-related fear I've overcome at UAB
Accountability. Before coming to college, I had friends and family calling to give me advice. Most of the advice was about how to handle college, but one piece of advice that stood out to me was that I am now in control of my life. I don't think I truly understood the responsibility that comes with this control. I remember being afraid the first couple of months of my freshman year—and, honestly, well before college actually started—because I was making my own decisions. More importantly, the consequences of these decisions were my responsibility. Thus, I had to learn to be accountable. I did realize early on that I was accountable for the mistakes I made, but I think what I am learning to overcome—and have overcome, to an extent—is forgiving myself for making these mistakes. Instead of feeling guilty for staying up late one night to talk to friends instead of studying, I am learning to not only recognize that I am the only one to blame for this mistake but also that I can learn from this mistake. Rather than making myself feel worse, I believe I am learning how to hold myself accountable and to grow from an experience.
---
I'm passionate about
Diversity in different forms. I really appreciate that UAB has a diverse community because I am able to learn so much from different people and recognize the many similarities present despite differences. I also am passionate about being able to pursue diverse interests. I believe this allows me to foster my interests as well as step outside of my comfort zone.
I'm interested in
Dance (Birmingham's Blazin' Bhangra)&equal education rights (She's the First)&making a direct impact in the Birmingham community (KDSAP)