Meet Our TrailBlazers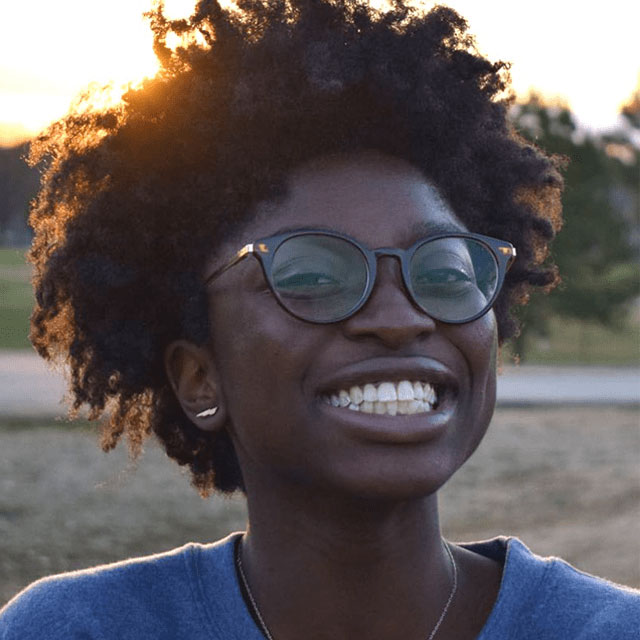 Kafui Sakyi-Addo
Senior Madison, AL
Madison, AL
Psychology
Film and Creative Writing
Senior
Connect
---
I chose UAB because
It was the only place that I could see myself and where I felt the most at home. Shout-out to whoever was watching The Office on one of the TVs in the Hill Student Center on the day that I came to visit, because they definitely played a part in my decision.
Favorite thing to do in Birmingham
Going to concerts. It's so nice to live in a city with so much live music, and I've already gotten to see some of my favorite bands in concert.
Something new I discovered at UAB
This is probably super nerdy, and I've made my peace with that, but at UAB I've gotten to play Dungeons and Dragons with some really close friends, and as someone who grew up doing theater but isn't doing it anymore, it's honestly one of the highlights of my week. It's definitely filling up the theater-sized hole in my heart.
---
I'm passionate about
my faith&The Great British Baking Show
I'm interested in
University Honors Program&USGA&student media